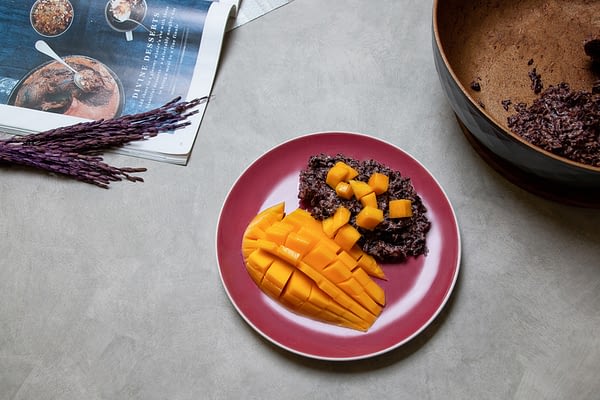 Have you tried our super quick and delicious Jasberry coconut rice recipe yet?
This creamy and sweet dessert with soft Jasberry rice pairs up perfectly with fresh and zingy mango making it an easy & delightful dish that nobody can resist!
Ingredients:
– 1 Cup raw Jasberry rice (approx. 2 cups of cooked Jasberry rice)
– 2 Medium size ripe mangos
– 1 Cup of coconut milk
– 2 Tablespoons coconut sugar
– ½ Teaspoon cinnamon
– 1 Teaspoon vanilla extract
Directions:
1) Cook Jasberry rice according to packaging instructions, set aside.
2) Cut mangos in cubes to garnish, set aside.
3) Heat coconut milk in a skillet.
4) Add coconut sugar.
5) Stir in cooked Jasberry rice, stir until all coconut milk is absorbed.
6) Turn off heat, add vanilla extract and cinnamon.
7) Serve and top with cut mango cubes.